The Blue Coast, between the mountains and the sea, green and blue are mixed in countless shades.
Parque Verde has a great location due to the microclimate of the region, generally warm and without rain, allows to combine wonderful landscapes of countryside with pleasant landscapes of beach.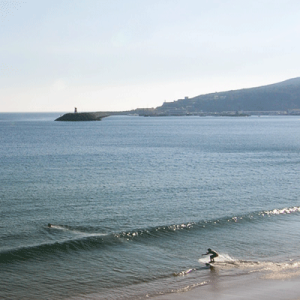 30 Km from Lisbon, near the beach of Sesimbra and Serra da Arrábida, the park is located within a valuable historical and natural heritage, so those who pass by can choose to visit monuments and castles or to explore the fauna and flora of the region.
TOURS AND ACTIVITIES
Beach – the region has more than 10 beaches bathed by the Atlantic Ocean geared to the most diverse activities and options.
Nudism – Meco's beach
Children – Lagoa de Albufeira
Surf – Costa da Caparica
Boat Tours – Sesimbra and Arrábida
Mountain – About 50 Km from Parque Verde, you can visit the beautiful Sintra mountain range, which combines beautiful landscapes and an equal historical heritage.
The journey can be made by train or by car, crossing the bridge over the river (Tagus) you can enjoy a panoramic visit to the city of Lisbon and all the riverside region.
If you prefer, you can explore the region on foot in the surroundings of the park and marvel at the very own fauna and flora that have developed here due to the microclimate.
In the Arrabida or Sesimbra mountains you can discover the natural heritage and you can practice exciting extreme sports like rappel or climbing.
Historical and cultural heritage – On the blue coast, you can visit the village of Sesimbra with its castle and with a picturesque atmosphere, because it is a fishing village.
In the great Lisbon about 30 km from Parque Verde, you can visit the Jeronimos Monastery, the Belem Tower, Padrão dos Descobrimentos, the Queluz Palace, among other monuments and museums that contemplate the history of a people and a nation.
From Lisboa Capital to Sesimbra which is a wonderful fishing village, you can get to know the tradition, culture and history of the Portuguese people.
For detailed information about the events in different regions, you should go to the tourist offices and request information.